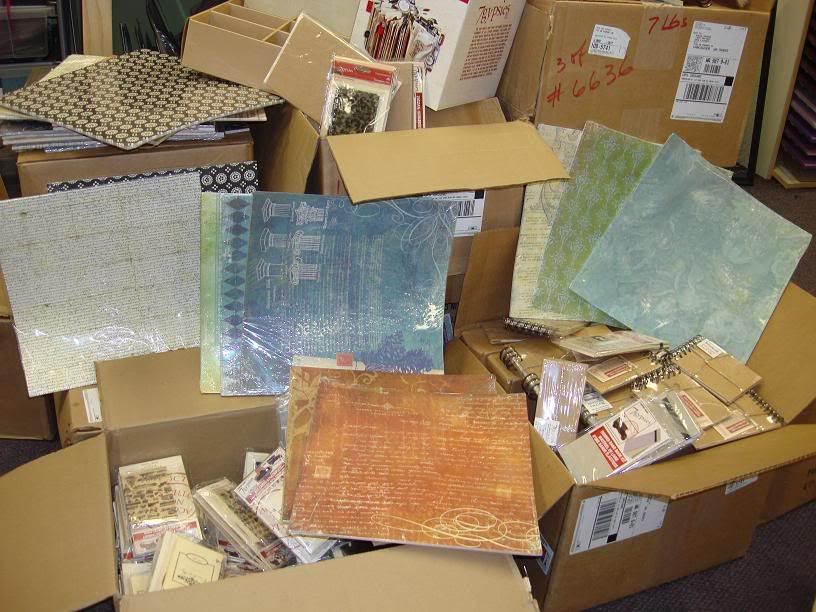 deliveries, deliveries, deliveries! our shelves runneth over! glorious 7 gypsies paper, trinkets, stickers, atc accessories and other wonderful goodness has arrived just in time for the CK Convention!
come by and see us in booth #321....check out all the latest and greatest the 7 gypsies have to offer and create a cool make and take rubberband book while you're there! (miti projects are just $7.00!!)
also... drop by the store to see even more neato new stuff like.....scenic route, scribble scrabble, carolee's creations, heidi swapp, theresa collins, a rainbow of stickles & art glitter, ribbons galore, felt flowers & books, charms and more!
we are also having a super moving sale!! great deals on paper, embellishments, albums and more! there'll be great savings and incredible discounts throughout the entire store! (come by early for the best selection..once it's gone it's gone!!)
sale starts Friday at 10:00am.
we still have discount admission coupons for the convention, come by if you haven't picked yours up yet!