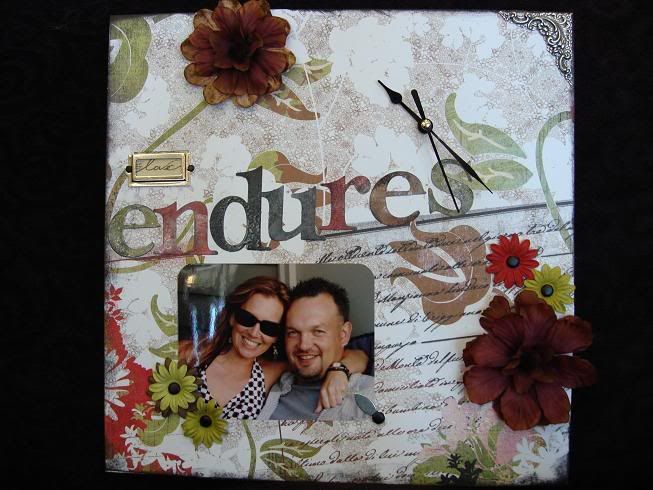 We have a full schedule ahead of us and hope you can join us for the fun!!! This beautiful clock you see here is a new workshop offering for August. You can create this one of a kind masterpiece on August 18th. It makes a great gift for yourself or someone you love.
Due to popular demand we are also offering our "clear view" album class again. This unique album is fun to make and makes for a fun and interesting album concept.
In case you haven't heard we are headed to Creative Escape in Arizona!! Denise and Lynette are registered and ready to go. We will be taking classes from Heidi Swapp, Rhonna Farrer and many more talented scrap artists. After our fun is over we get to bring it back to you, our arts & scraps family! Be on the lookout for fun class offerings in October based on our Creative Escape weekend. We'd offer hints but we don't even know what we are doing yet.
Remember, our 2nd Annual Sidewalk Sale is coming up too! Be here August 3rd and 4th and take advantage of our .25 cent offerings.
If you haven't yet please follow the YahooGroups link and sign up for the store YahooGroup. You'll be privy to store specials, upcoming class offerings and new product information.