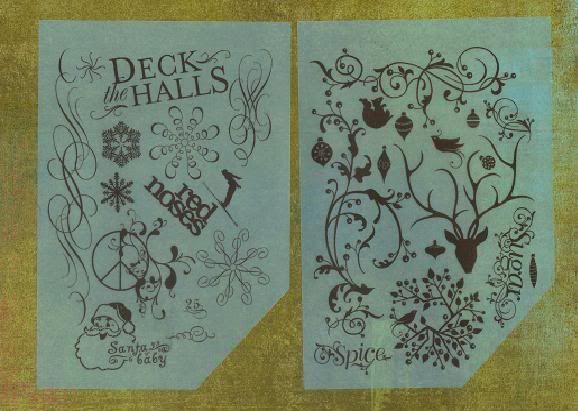 While supplies last you can get both sets of Basic Grey stamps for one low price. We ended up with a few more stamps than we anticipated so we want to pass the savings on to you. When you buy one set you get the other for 25% off. That is both sets of high quality acrylic stamps for
one low price. Both sets are shown here: on the left is "Santa Baby" and on the right is "Wonderland." They are even more beautiful in person! Get a head start on your Christmas cards, gift tags and stocking stuffers.
While your here be sure to fill out your Christmas Wish List as well. We keep it here on file so Santa will know exactly what you have had your eye on!
If you have not looked at our calendar yet we are offering THREE great classes this Saturday. You can enjoy a wonderful Thanksgiving with your family, then come spend the day creating and being inspired at arts & scraps. On the schedule is our one of a kind clear view album, an ATC spinner from 7gypsies and a super cute photo tree. Call now to reserve your spot!!