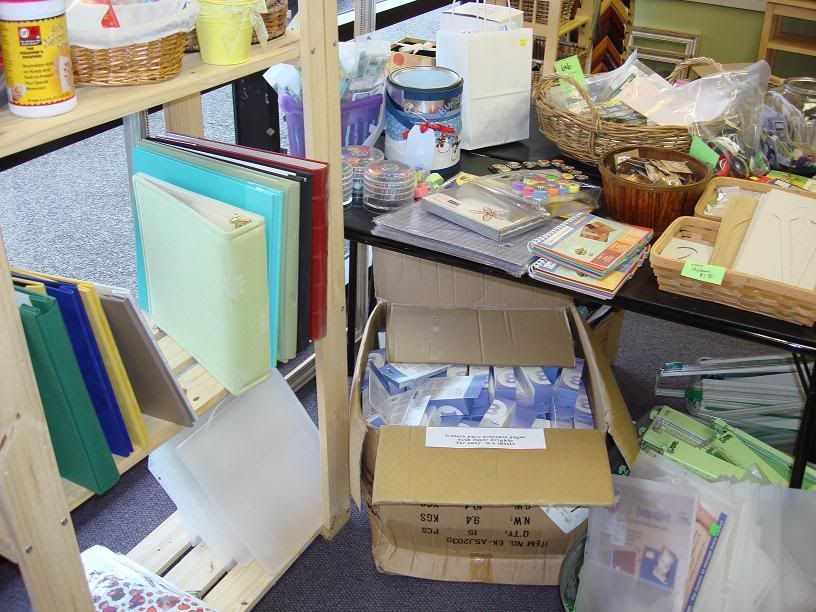 The big move is fast approaching! Only 18 days until we are in the new store. We hope you are getting as excited as we are!
In the meantime we are busy packing boxes and adding more and more items to the sale tables. The goodies on sale increase in number with each passing day, don't let these bargains pass you by! This is your chance to get gently used class supplies, storage items and store displays at super low prices.
Just some of the deals you'll find include gently used glass mats, open stock albums,
Paper Bright
paper protectant (protect your treasures for only .50 a bottle!!!), CD racks (great for stamp cases), magazine racks, storage buckets, 12-inch trimmers and so much more! There are also some great handouts and idea flyers from some of our favorite scrapbook lines that are free for the taking.
We sure don't want to pack it all up! Shop early for the best selection.